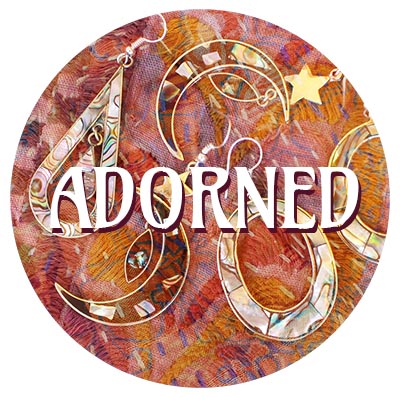 Come and join our team!
Adorned is a small independent and sustainable business that has grown organically over the past few years. Originally from Nottingham and now based in Doncaster, we have developed and created an ethical brand of clothing, household items and jewellery.
Our following is world wide and due to a continued growth in business we now require another part time team member to join our Adorned family. The ideal candidate will be an enthusiastic and creative individual with a genuine passion for ethical and environmental issues, the beliefs that our company practice and share.
The successful candidate will join us from Adorned HQ in Doncaster, United Kingdom, working in an intimate setting as part of a small team in a comfortable environment. We are a short walk from the nearby Doncaster train and bus stations. Please consider your current location and travel requirements when applying. MUST LIKE CATS, good music, incense and food 😉
Responsibilities to include:
– Caring for incoming and outgoing stock
– Picking and packing individual orders with love and care
– Applying postage and processing orders
– Processing and resolving customer service enquires, returns and refunds
– General housekeeping duties relating to the business and other tasks as required to support the operations of the business
Experience in:
– Managing shop stock figures
– High standard of hand writing, literacy and spelling
– Royal Mail Click & Drop system preferred (although training will be given)
– Mac computer systems
– Basic level of sewing is desired with an eye for detail and accuracy for labelling stock (though training will be given)
The job will begin on a part time basis of 12-16 hours a week, which will increase with time to 16-20. Rate of £9 / hr with review after successful probation period. Required to work Monday day and one other day Monday-Friday, to be decided on a weekly basis, we are able to be flexible with this. Additional hours will be required from time to time to cover sickness and holidays, we will always give as much notice as possible. No weekend hours or late evening hours required.
Three month trial period after which there will be a review. There will be a generous monthly allowance and a further staff discount to get you fully Adorned!
At the moment the successful candidate will work on a freelance basis and invoice us weekly, however this will change once we have started trading officially as a limited company.
On going support and training is a given. We want to invest our time and knowledge in someone who will grow with us and in time take on more responsibility.
Please apply with recent CV and covering letter to Margarita and Sarah, Adorned at iwannabeadorned@gmail.com. Header must read P/T General Assistant Application. Please do not contact us regarding this via our social media channels. We are looking for that special someone, tell us why it's you!
Interviews to be arranged thereafter. We are looking for somebody to join immediately and will update this post once the position has been filled.
If you feel you may be interested and suitable to become a member of the Adorned family please apply. All applications will be acknowledged.