We wanna see how you own your pieces. Tag us this August for a £5 voucher!
After asking you some questions earlier this week via our Insta stories, we realised our brand needed an adjustment. Oops (but thank you to everyone who answered). You can now find us on Instagram @Adorned_UK. We're still the same Adorned, just a little clearer.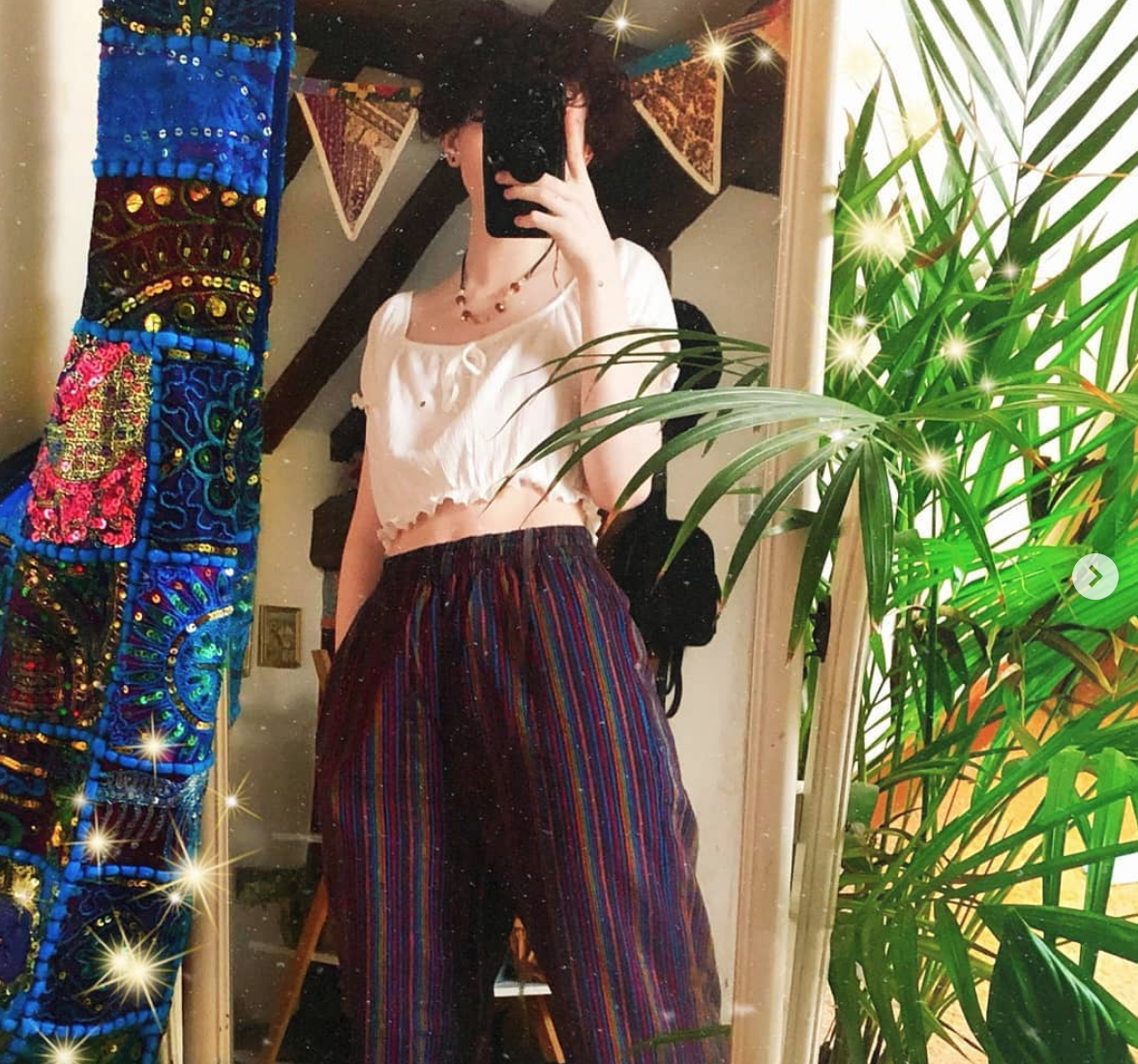 We've also launched a new hashtag, #MyAdornedLife. We wanted to reflect our growing, worldwide community of beautiful souls who support and inspire us to to our work <3 To kick things off we're giving away a free £5 voucher for sharing your photos this August. Here's how to get it! - Take a photo of your Adorned pieces. Modelled, flatlay, hanging - get creative! - Upload it to your Instgram feed - Tag us @Adorned_UK and #MyAdornedLife in the caption - Tag us in the photo @Adorned_UK Must be a new uploaded photo, tagging us on old photos will not qualify. One voucher per user, per month.
We will then make you a personalised £5 voucher to use on our shop. You are welcome to keep it for yourself or gift it to a loved one! Sharing is caring after all. Voucher will be issued within one week of tagging and will be valid for 3 months. It can be used on all products, even on even our one-off, reworked clothing and SALE items (which we never discount!) Voucher won't include postage or work with our other discount codes (student discount and mailing list discount) or seasonal promotions.
We are going to trial this for August and see how it goes! If it goes well we will keep it going 🙂
Lots of love
The Adorned Team